In this weeks report, we reveal all on how one of America's biggest spirit and wine companies was hacked, how Carnival Cruises is the latest ransomware victim and why Fortnite fans have had their accounts hacked by cybercriminals costing them thousands of pounds
This report is aggregated from recent open source reports online.
---
American Spirit and Wine Company Hacked
One of Americas biggest spirit and wine companies, Brown-Forman has been hacked online, falling victim to the infamous REvil crew.
Owning brands such as Jack Daniels, Woodford Reserve, The Glendronach whiskies as well as Finlandia Vodka and Chambord, the nearly $4 billion valued company was hacked with the REvil crew having access to Brown-Forman's systems for over a month.
Whilst a representative from Brown-Forman has said they detected the attack and prevented any data being leaked or encrypted, screenshots posted by REvil show they have over 1 terabyte of data on which they intend to use as leverage in a ransom payment from the company.
Brown-Forman have stated they have retained full access to their systems and are working with law enforcement to try and resolve the situation.
However this pans out, I don't think they'll be raising a glass to celebrate – the reputational damage is done.
---

---
Carnival Cruises Into Ransomware Attack
British-American cruise operator Carnival has fallen victim to a ransomware attack which shows guest and employee data breached.
Operating the likes of P&O, Princess and Cunard, the Miami-based cruise giant has revealed it was hacked on August 15th.
Carnival said that some of its files, including staff and passenger information, had been downloaded during a ransomware attack that managed to gain access to an encrypted part of its IT system.
Whilst the extent of the attack is still unclear, it has come at possibly the worst time for the business, just weeks after securing a $1 billion investment to keep the company afloat.
---
Fortnite Users Accounts Hacked
There have been numerous reports from Fortnite users across the globe stating their accounts have been hacked.
Users are claiming their accounts have been hacked and are put up for sale to other users who can then gain access to their valuable loot boxes, one with a reported value of over £10,000.
One gamer said she was kicked out mid-session and later received an email from a fellow gamer in Germany who claimed he had bought her prized and valuable account for €100 online.
Whilst users have changed passwords and regained access to their accounts, Fortnite has merely said it is looking into the situation and recommends two-factor authentication to help protect accounts online.
---
Don't get caught out, protect your users, data, and technology!
FREE 14-Day Trial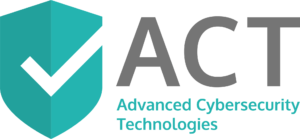 With Advantex's ACT suite, we can educate, protect and restore your business from any vulnerabilities online – giving you maximum protection and ultimately empowering you and your workforce into making better and safer day-to-day decisions online.
Send us your details below and we'll get you started on your FREE no-obligation trial of the Advantex ACT suite.
Don't take the risk, get in touch today!