In this weeks report, we reveal all on how Experian was hacked, again, why 235 million Instagram, TikTok and YouTube users are at risk and how London's Ritz hotel was targeted by hackers.
This report is aggregated from recent open source reports online.
---
Experian Hacked. Again.
Following their 2015 attack, credit reporting giant, Experian has suffered yet another major data breach with the personal details of over 24 million South Africans and 800,000 businesses being breached.
Experian has revealed that it was subject to a phishing attack, where an attacker claimed to be one of its clients and requested the breached data.
The credit agency claim that the attacker responsible has already had their computer confiscated and the stolen data has been secured and deleted.
The extent of the breach is still unknown, but personal data including names, addresses etc were included, all available on the public domain already, but Experian say no credit or financial data has been breached.
---

---
235 Million Instagram, TikTok And YouTube Users at Risk
It has been revealed that an unsecured database has left almost 235 million Instagram, TikTok and YouTube profiles at risk.
The data found was spread across several dark web datasets, with the biggest containing 100 million Instagram records, the second 42 million TikTok accounts and the third biggest was found with 4 million YouTube user profiles.
It is reported that the data found included profile usernames, the account holders full name, their age, gender and even photos and account bios.
Whilst the who or why this has happened is still unclear, I would suggest the users of all the services affected, Instagram, TikTok and YouTube, to be aware of phishing scams by email or posted as social media comments, and change your password as a failsafe precautionary – you can never be too careful.
---
Hackers Target The Ritz Hotel
The Ritz, one of London's, in fact, the world's most famous and luxury hotels have been hacked, with the personal details of its customers affected.
It is reported that hackers have been contacting people with reservations at the Ritz, posing as the hotel staff, but as the hackers have personal details and information about their stay, they asked victims to confirm their bookings by providing them with their card details again.
The hotel took to Twitter to confirm the incident and has since contacted those affected and the ICO to investigate further:
We can confirm that on 12th August 2020, we were aware of a potential data breach within our food and beverage reservation system, which may have compromised some of our clients' personal data. This does not include any credit card details or payment information.

— The Ritz London (@theritzlondon) August 15, 2020
---
Don't get caught out, protect your users, data, and technology!
FREE 14-Day Trial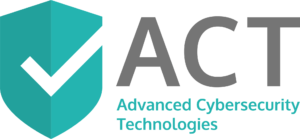 With Advantex's ACT suite, we can educate, protect and restore your business from any vulnerabilities online – giving you maximum protection and ultimately empowering you and your workforce into making better and safer day-to-day decisions online.
Send us your details below and we'll get you started on your FREE no-obligation trial of the Advantex ACT suite.
Don't take the risk, get in touch today!