In this weeks report, we reveal how the US Army has been hacked 52 times, why Windows 7 is no longer supported, and how Mitsubusihi Electronics was hacked.
This report is aggregated from recent open source reports online.
---
Mitsubishi Electric Confirms Hack
In a statement released today, Monday 20th of January, Mitsubishi Electrics confirms details of a major security breach.
The breach actually took place last June, with an internal investigation being carried out in September. The reason for making the breach public is due to two local newspapers leaking the story.
Both news articles blamed the breach on a Chinese cyber-espionage group named Tick/Bronze Butler, after finding a suspicious file on one of the company's servers.
It is believed Mitsubishi has contacted the MOD and Japanese Government and is working with officials to investigate, treating the breach with severity.
---
The North East's Ultimate Cybersecurity Event
We're proud to announce that we've partnered with some of the world's leading technology experts to bring them to the banks of the River Tyne for what is set to be the North East's ultimate cybersecurity event.

Taking place on Wednesday, March 11th, over 150+ business leaders, IT and cybersecurity professionals will rub shoulders and discuss all things cybersecurity at the famous Baltic Centre for Contemporary Art in Gateshead, Tyne and Wear.
---
U.S. Army Hacked 52 Times In Five Weeks
In a five-week period across October and November 2019, the US Army was hacked a total of 52 times, however, all isn't as it seems.
The US Department of Defense Digital Service said the hacks were of an ethical nature, participating in the "Hack the Army" event.
With hackers discovering vulnerabilities from all four corners of the earth, the US Army paid out a staggering $275,000 in bounties for their efforts.
The US Department of Defense Digital Service says the program has become essential to their operations, allowing them to boost their security efforts and push the boundaries of online security.
---
Windows 7 End of Support, Not Life
Last week saw Windows 7 come to the end of a chapter, with it no longer being supported by Microsofts security updates.
To clarify, Windows 7 will still work and be available to use, it just won't receive security updates, putting millions of users at risk of Malware, Ransomware and DDos and so on.
Whilst you won't be capable of patching vulnerabilities on Windows 7, the best you can do is ensure your software and plugins are all up-to-date – reducing the risk of an attack.
There are many cost-effective ways of upgrading your software and technology to Windows 10, simply get in touch to discuss your options, we'd be happy to advise on the best possible solution for you and your business.
---
Don't get caught out, protect your users, data, and technology!
FREE 14-Day Trial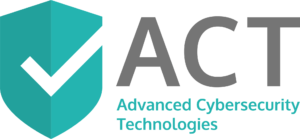 With Advantex's ACT suite, we can educate, protect and restore your business from any vulnerabilities online – giving you maximum protection and ultimately empowering you and your workforce into making better and safer day-to-day decisions online.
Send us your details below and we'll get you started on your FREE no-obligation trial of the Advantex ACT suite.
Don't take the risk, get in touch today!