Join us and the rest of the UK as we pay tribute to the service and sacrifice of those who served in WWII and to celebrate the 75th anniversary of VE Day.
---
What is VE Day 75?
It's been 75 years to the moment the nation stood still, and the guns across Europe fell silent after the war with Nazi Germany came to an end.
Following six years of brutal conflict, which saw the lives of millions of soldiers and civilians lost, the war was officially declared over at one minute past midnight on May the 8th 1945.
Celebrations broke out across the nation, and each year since, celebrations have taken place on a date marked down in the history books as VE Day.
---
How to Celebrate VE Day 75
2020 is the 75th anniversary of VE Day, and like every year, Advantex will be in full support.
Offices and the streets of the nation might not be having their Union jack filled parties as planned, but you can still get involved from the comfort of your own home, safely.
Whilst celebrations might be a tad different this year due to the Coronavirus pandemic, I'm sure you'll join us from the comfort of your home of raising a glass in the 'Nations Toast' to honour our World War heroes at 3pm on Friday 8th of May.
---
Our Way of Saying Thank You
Not only do we celebrate and donate to the likes of the VE Day and the Poppy Appeal charities each year, but we're also supporters of the Armed Forces Covenant and proudly partner with an amazing local charity, Veterans In Crisis in Sunderland.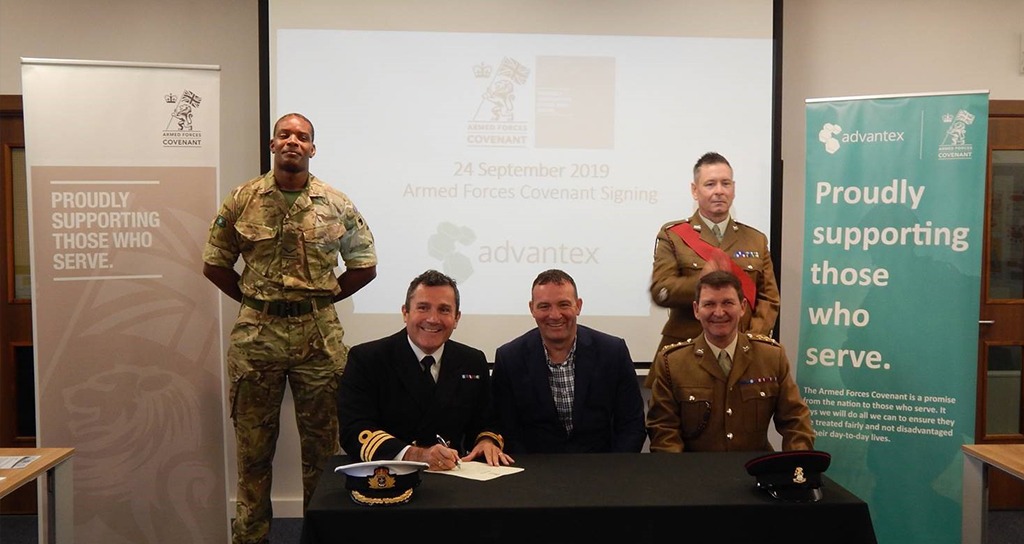 Pictured above are Steve O'Connel and Commanding Officer Graham Deighton signing the Covenant for Advantex Network Solutions. Steve said:
"Being a former Royal Marine myself is obviously something I am very proud of, but to be able to build a successful business like Advantex and have the opportunity to give back to those who served is fantastic"
Steve isn't the only former serviceman at Advantex, account managers David Cooling who served as a Submariner in the Royal Navy, and Dave Armstrong who also served in the Royal Marines, as well as our engineers Mario Rush, Campbell Stott, Adam Walker and Andy Fluen who served in the Army – highlighting the already present commitment to those who have served.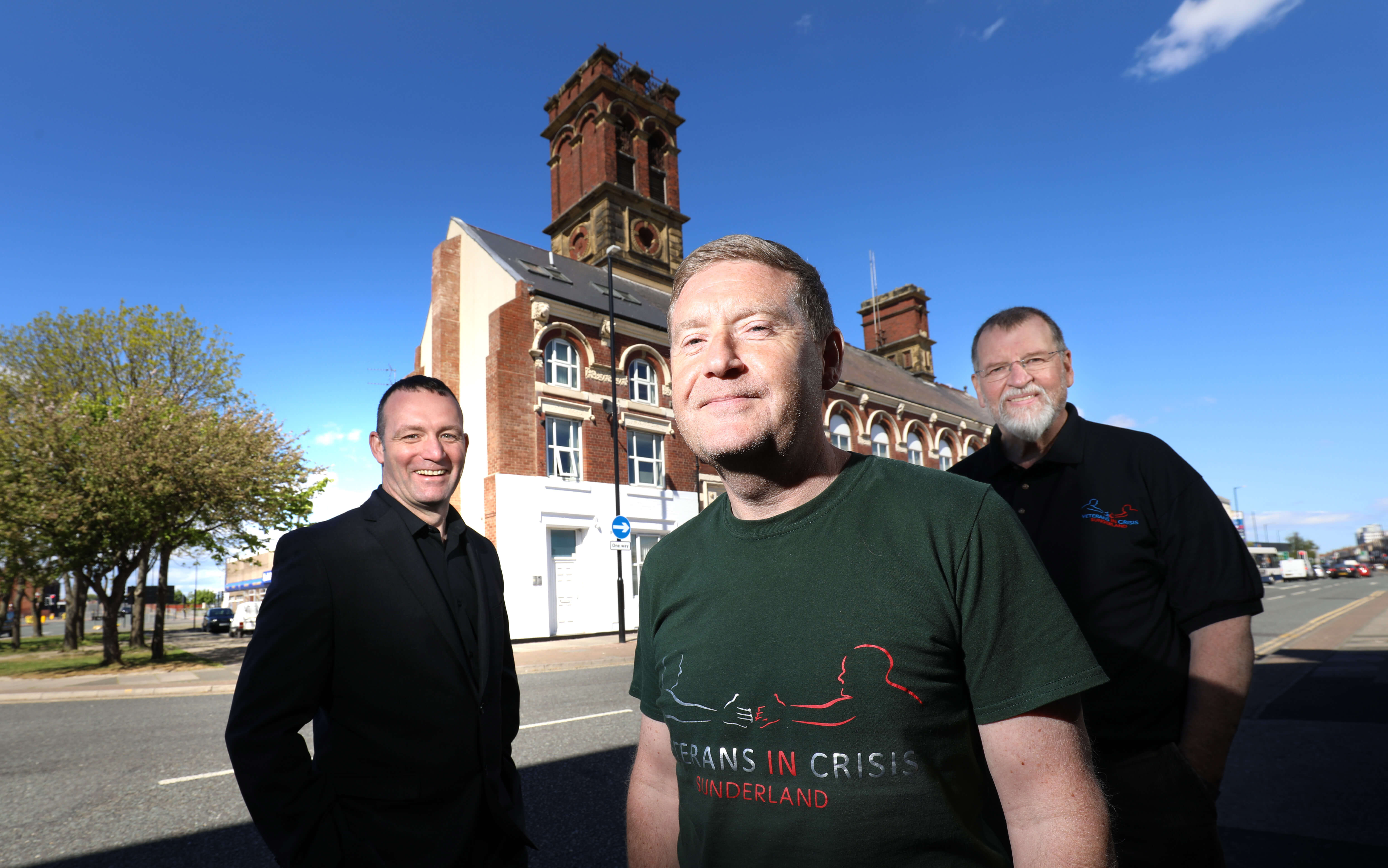 The Armed Forces Covenant was introduced to Advantex by our friends and client, Veterans in Crisis Sunderland, a fantastic cause who dedicate their time, effort and resources into helping former service men and women who have fallen on hard times.
As a business steeped in military history, we're extremely proud to support all those who have served, both past and present, and will continue to do so throughout the future.