We've all heard of CCTV or closed-circuit television, but things have moved on quite a bit since the days of dumb cameras and coaxial cabling with analogue or digital recorders.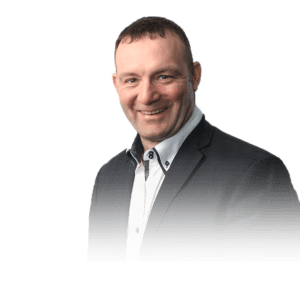 CCTV has been around for decades, often used to monitor and record empty spaces or closed doors – but the world we live in has changed, naturally, so have our demands and needs, paving the way for an innovative landscape utilising the advanced technologies of IP camera and video surveillance systems.
Combined with creative minds and even more intelligent technology, the possibilities of IP Surveillance are endless.
Scrapping public misconceptions and discussing the possibilities, Advantex Sales and Marketing Director, Steve O'Connell dives into the future of IP Surveillance and highlights the benefits to you and your business for decades to come.
---
Public Misconceptions
The technology available or the possibilities isn't lacking, it's the misconceptions of surveillance by the public holding things up. A lot of, if not most people outside of the industry think of surveillance as a camera stuck on a wall to protect a home or business, but surveillance has evolved and it is critical that we change the way these systems are discussed and conceived by the public.
---
IP – Internet Protocol.
Internet Protocol, or IP, that was the real 'game-changer' and it plays a major part in our everyday lives, it's literally all around us. IP is in our everyday appliances and some are so advanced, they even know when you run out of milk – but that's just the tip of the iceberg.
Everything is linked to that same IP platform or what we now call the Internet of Things (IoT). it's that same connectivity that allows for collaboration and access to valuable information for businesses.
Advantex first utilised this technology at a North East car manufacturing plant where quality control was an issue. Robots on the manufacturing line were making small but costly mistakes when spot-welding body parts together, and almost impossible to see at a glance, the errors were going unnoticed until they got all way down the line, causing down-time and significant financial costs to the business.
By installing a camera in an area that had already had an IT network meant we could quickly and easily deploy the system onto their existing infrastructure, allowing us to analyse high-definition footage to identify what happened using motion detection systems, then setting up an alert that would trigger when that same anomaly happened again in the future – preventing downtime and ultimately saving the business money.
Fast-forward a decade, and the IoT has changed the entire surveillance landscape, allowing it to constantly evolve, innovate and have a real impact on the world we live in today.
IP surveillance, as it's more commonly known in the industry, is run on the IoT and has many uses, whether it be the basics of protecting a workplace or property, right down to PPE detection, access control, monitoring production lines, facial recognition, or more so in these strange and unprecedented times of the coronavirus pandemic, fever detection or crowd monitoring – gone are the days of primitive CCTV.
---
The Possibilities
On another site, for example, we have in place a facial recognition system that is linked to a machine that requires specialist training to operate.
The user has a card to identify themselves (can't use biometrics due to safety equipment) then the camera confirms that it is not only that person, but that they also have the correct certifications to operate such machinery.
If for example they don't have the correct certificates, or they've expired, a notification will be sent to their line manager to take appropriate action but also prevents that person unlawfully using that machine.
---
The Future
With the adoption of analytical solutions and machine learning, the possibilities are endless.
If we just look at the advancements we have made in past 10 years, I dare not imagine what we will achieve with machine learning and IoT utilising collaborative systems in the next decade, the future is bright.