As one of only a handful of baby specific hospices in the UK, providing ongoing support to families, Zoe's Place holds an enriching place in everyone's heart.
Like others in the charity sector, Zoe's Place needed to upgrade its telecommunications and IT infrastructure and cater for the changing needs of staff, visitors and families, as well as future capacity.
This has seen the charity working in partnership with Advantex over the last five years to tap into the firm's expertise and experience. In turn, they are able to acquire the cost saving and high performance benefits delivered by the latest generation of internet-based technologies and services.
Investment in New Technology Was Needed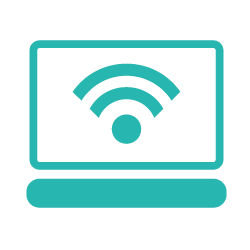 Existing phone and IT equipment was coming to the end of its natural working life, so a long-overdue strategic investment in new technology was initiated to support future requirements and the charity's wide scope of activities across several widely spread locations.
Furthermore, the family-centric focus that lies at the heart of Zoe's Place philosophy and culture- and by extension the services it offers families – meant that installation work had to be undertaken without interruption to core care services.
Support provided to families needed to be maintained at all times, without staff worrying about network failure and phones not working properly. Leading to loss of a valuable database of donors and contacts as a result of a disaster.
Significant Infrastructure Upgrades Across Hospice Sites
Over the five years that we have been involved with Zoe's Place, we supplied and installed strategic data and IT services as part of a significant IT infrastructure upgrade across the various hospice sites. This has included the provision of an enterprise grade network as the back-bone for cloud-based services, which can be accessed remotely for support purposes.
Also included was a new phone system for up to 65 users, safe and secure internet connectivity as well as a telephone and network security solution.
The hard-pressed charity sector can benefit significantly from the cost and efficiency savings provided by the latest generation of flexible, easy-to-use, super-fast and super-efficient broadband powered technologies.
One particularly interesting feature of our solution, involved overseeing an IT support/office relocation project, where the Zoe's Place team was seamlessly relocated to another office, without experiencing any network issues thanks to the redundancy built into the network.
Working Closely Together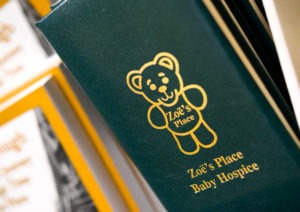 Working closely with Zoe's Place over a long time and listening carefully to their requirements has enabled us to design and supply advanced technology solutions supported by a package of systematic and calculated measures which, in turn, deliver smooth running infrastructure.
New internet-based telephone services, together with new hardware and software, have had a significant impact on operations. These are not only providing lower operating costs but also high quality telephony services between the four sites, significantly improving voice communications over a reliable and secure wide area network (WAN).
The switch to new internet-powered technology means that longer-term needs are met, delivering an advanced, low cost and reliable telecoms solution, undoubtedly providing a demonstrable return on investment through call savings and other costs. Capacity can easily be boosted as new starters come on board.
In-built scalability is also a key feature, delivering versatility and flexibility – it enables the phone system to be quickly, easily and cost effectively upgraded and expanded as the charity's communications change and adapt in future, evolving to meet the needs of staff and the families they support. This is all backed-up by a 24/7 maintenance package from Advantex, which delivers further assurance that everything is fully supported.
Can We Help You With Something Similar?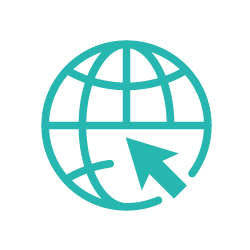 IT and telecommunications upgrades are only a small snapshot of what we can do to improve your communications, security and Internet connectivity for smooth running.
From internet connectivity and security to reliable secure wide area networks (WAN), we can help you grow through the use of advanced technology.
Not sure if we can help? Ask us and be surprised by the possibilities.