Latest Updates:
You could qualify for up to £3000 of Government Voucher Scheme Funding for High Speed Gigabit Internet.
The new government voucher scheme was announced in September 2017 and can help you with up to £3000 in funding to supercharge your internet speed.
To find out if you qualify or to learn how we can help you get the process moving, complete the form below and we'll get back to you today.
What is the Gigabit Connection Voucher Scheme?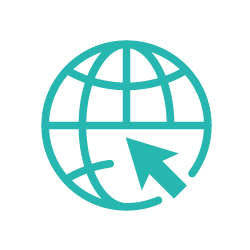 The UK gigabit connection voucher scheme is a new government-led initiative that can help you rid yourself of slow, weak, unreliable internet connections.
In 2017, the UK Government announced the launch of a £200 million Gigabit Connection Voucher Scheme to help British Businesses get access to high speed fibre optic internet.
If you have already played with the idea of upgrading your infrastructure but have so far not found a strong enough business case to act, the new scheme, with its subsidised capital costs, could be the opportunity you need.
With the new Government voucher scheme, you will see improvements in your connectivity such as:
Increased productivity*
1,000 Mbps network capability
Location flexibility and ability to work remotely from your office*
A slight increase in profit as a direct result of your increased productivity*
Greater ability to rely on cloud computing and accessing externally stored files
If you work in a shared office space or business park, you can even can pool your vouchers together to receive further subsidisation and improved speeds for the entire building.
By applying to the scheme you could be granted a government voucher worth up to £3,000 towards your network infrastructure.
This voucher scheme is currently available in the following locations immediately:
Aberdeen & Aberdeenshire
Bristol
Bath & North East Somerset
Coventry & Warwickshire
Leeds & West Yorkshire
West Sussex
Greater Manchester
Further locations are expected to have access to the scheme starting in Spring 2018 and if you register your interest with us today, we'll notify you when the scheme hits your region.
If you're a business from one of the designated locations, you can apply for funding now.
Give us a call today or request a callback by filling out the form below and we'll help you get the process moving.
Applying for the Gigabit Connection Voucher Scheme
When you apply for the Gigabit Connection Voucher Scheme (2018) you will have the option to choose an approved vendor to help you get connected. You should work with a vendor who is already delivering similar solutions for other partners.
Advantex is strongly positioned to help you navigate the grant-making process and help you secure 1,000 Mbps internet speeds. Contact us now to get advice about starting your application process.
We already work with a range of businesses including private sector, education, public authority and 3rd sector.
As an ISO 9001 accredited business, we ensure quality and security is at the forefront of all our projects, and have many case studies you can read here that verify this.
When applying for the voucher and using Advantex to carry out the work for you, we will start by carrying out an initial fact find which we can begin immediately if you call us.
Expect easy to answer questions, such as, what is your current setup? And, what do you hope to get out of this voucher?
We will then use the answers you provided us to qualify whether your business will be funded, and what services it will be funded for.
If you're unfamiliar with what your current setup is, we're happy to send over an engineer for free who will carry out a professional audit for you.
You will be supplied with a full breakdown of range, speeds, distance and timeline to implementation.
Due to the popularity of the previous Broadband Connection Voucher, we would suggest that you register your interest today to avoid long waiting times.
Simply enter your details below and hit the submit button and a member of our team will review and respond to your request promptly and courteously.
Alternatively, you can call us directly and request to speak to a member of our staff on the sales team about the new Gigabit Connection Voucher Scheme.
* As reported by The Department of Culture, Media & Sports evaluation of the 2015 broadband voucher