We reveal 3 top tips to keep your business safe online and to help protect yourself from the forever-growing threat of ransomware.
The threat is growing. In fact, according to statistics, a business will fall victim to a ransomware attack every 14 seconds in 2019, and every 11 seconds by the year 2021 – highlighting the seriousness of this global pandemic which is a threat to us all.
What is Ransomware?
Firstly, for those not as familiar, ransomware is a type of malware/malicious code that demands payment after launching a cyber attack on a computer system. This type of malware has become increasingly popular among criminals, costing organisations millions each year.
How Do I Get Ransomware?
Whilst there are numerous types of ransomware, and some very cunning ways hackers infect your machine with malware, ransomware is still down to human error.
In order for your machine to be infected, some form of human interaction must take place, whether it be clicking on an infected .pdf or Word document, or what is becoming more and more popular, malvertising, where hackers imitate our favourite brands with online ads, luring us onto a fake page or link – and all it takes is a click for your machine to be compromised, putting your entire business at risk.
So you're probably wondering, what can I do to help prevent ransomware?
---
How Can I Protect My Business from Ransomware?
As mentioned above, ransomware involves human error at some stage of an attack, but with the right education and tools, you can prevent and protect your business from the fastest-growing form of cyber attack.
Here are our top 3 tips to help protect your business from ransomware:
1. Education
Whilst you don't have to go back to school, education on ransomware and cybersecurity is essential for any business – even just knowing what ransomware is can help in a huge way.
Knowing what to look out for is key, being able to spot phishing tactics and staying up-to-date with the latest threats will help enable you and your employees into making better and safer day-to-day decisions online – significantly reducing your chances of being hacked.
2. Install Your Updates (On Time)
We just need to cast our minds back to May 2017 when the NHS was hit by WannaCry ransomware which exploited vulnerabilities in the Windows operating system to spread across their networks, affecting over 200,000 computers and devastatingly cost the NHS a whopping £92m.
However, the worrying thing is, companies like Microsoft patch these vulnerabilities, but there are still hundreds of thousands of users out there who choose to ignore them, and if they haven't already, will no doubt fall victim to cybercrime because of this.
Keeping your machines operating system, browser and other software up-to-date with the latest updates is a surefire way to help protect you and your business from ransomware, and other online vulnerabilities for that matter.
Just think, there's a reason software developers are making these updates, yes, a lot is for vanity, however, the majority of these updates are to patch known security vulnerabilities, so switch on auto-update and stay one step ahead of hackers.
3. Backup Your Files
Batten down the hatches, as its a matter of when, not if you'll be attacked, and the out-of-the-box antivirus software your IT manager said would be enough, simply isn't good enough – so a disaster recovery strategy is absolutely essential.
Like I said before, it literally is a matter of WHEN NOT IF, so prevention is by far better than the cure.
Whether it be an important piece of work, a business-critical document, personal and financial details of employees, or more importantly, the data of your customers, ask yourself, could your business function if they were to go missing, not to mention, could your business afford to pay the hefty fines for losing that data?
To put this into perspective, the average cost of a cyber attack in the UK costs businesses over £65,000 per attack, and with the likes of British Airways being fined just under £184m for their data breach, it begs the question, can you afford to take the risk?
With a safe and secure offsite cloud backup and storage plan, your business can benefit from ultimate peace-of-mind for when things do go wrong, reducing downtime and helping you get back up and running in no time.
Weigh up the cost of cloud storage and a recovery plan compared to the downtime and fines from a ransomware attack, that's if you still have a business of course.
ACT Now
Whilst everything we've told you above will help help you deter, or more than likely, delay the inevitable threat of an attack, there is a way on which you can ACT to protect yourself from the number of forever-growing threats online, including ransomware.
Let me introduce you to the Advantex ACT (Advanced Cybersecurity Technologies) suite, utilising the industries most intelligent and powerful solutions from the cloud, we can help educate, protect and restore your business from ransomware and any other vulnerabilities online – giving you maximum protection and ultimately empowering you and your workforce into making better and safer day-to-day decisions online.
– Educate
Advantex Educate eliminates your organisation's human cyber risk and transforms user behaviour into just one simple and easy-to-use solution, all managed in-house here at Advantex.
– Protect
Utilising the industries most intelligent and powerful solutions from the cloud, Advantex Protect gives your business and its users the ultimate protection and peace of mind from online threats, no matter where they are across the globe.
– Restore
Knowing your data and digital assets are in safe hands allows you to focus on what's most important, your business. With Advantex Restore, you can benefit from safe, secure, and scalable offsite services – including storage, backup and recovery for any data or system, anytime, anywhere.
FREE 14-Day Trial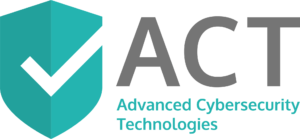 Send us your details below and we'll get you started on your FREE no-obligation trial of the Advantex ACT suite.
Don't take the risk, get in touch today!